slide3
We Buy And Sell Timberland,
Farms, Ranches And Rural Tracts
We Buy And Sell Timberland, Farms, Ranches And Rural Tracts
We Buy And Sell Timberland, Farms,
Ranches And Rural Tracts
slide2
We Buy And Sell Income
Producing Land
We buy and sell income producing land.
We buy and sell income producing land.
LAND PARTNERS YOU CAN TRUST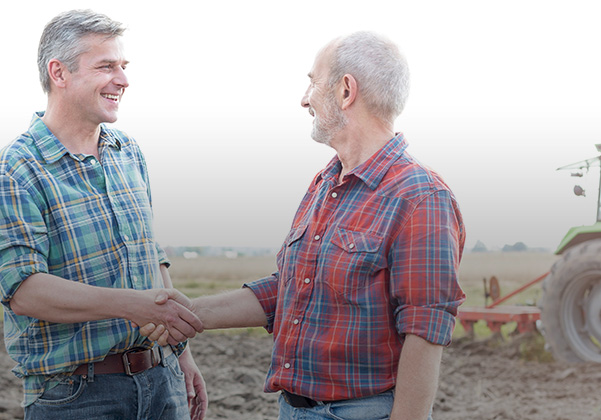 Proud Stewards of the Land
Since the beginning, Southern Pine Plantations has been rooted in being good stewards of the land while increasing its economic value and protecting the natural resources. We are landowners who specialize in buying and selling rural acreage.
Our land team is here to help you navigate the complexities of timberland investments and make transactions easy and seamless for you. We work with seasoned timberland investors, private landowners, and forestry conservation groups. Our goal is to treat you fairly, be true to our word, and move towards closing quickly and efficiently.
Timberland Investments with a Focus on Solutions that Lead to a Quick Closing
We understand that as land lingers on the market, it costs you time and money.  SPP stands on its reputation for "closing the deal" and has the patient capital and 35 plus years' experience to make that happen.  Above all, we focus on the solutions – not the problems – to get the deal done.
Our Process
Simple and efficient.
OBJECTIVES
Tell us about your objectives.
EVALUATE
Perform a thorough and concise evaluation of the land.
NEGOTIATE
Offer a fair price that fits the needs of all parties.
CLOSE
Close quickly and efficiently on the date promised.
The decision-making process with SPP Land is quick and simple. They treated us fair, were honest in their negotiations, and both sides were very happy with the final sale. SPP is black and white -- once you have their word, you can take it to the bank.
Arnie Sarlo
Former VP of Operations for Blue Head Ranch
My interaction with the SPP Land Team was one of the most positive real estate experiences I have had in my 35 years of doing high-end real estate transactions. What you see is what you get and everything they committed to, they delivered. I highly respect and trust SPP and would encourage anyone to do business with them.
Craig Ostergard
Hobcaw Plantation Estate Manager
SPP Land is a partner you can trust. I have worked on many land transactions with them over the years and they have been a reliable buyer, seller and partner. They are true to their word and do what they say they will do and deliver on the date expected.
Ed Sweeten
Former EVP of Resource Management Services
SPP Land's reputation for being reliable and dependable is known throughout the industry. With them you don't have to go through committees or long processes, so the transactions move quickly and easily, and they have the assets to close the deal. SPP is a partner we can count on!
Charlie Vanover
Forest Investment Associates
We had multiple estate parcels that we needed to sell quickly. We called the SPP Land team and they drove to the office that day. We quickly negotiated on a price and the deal was closed within 45 days. They are good, honest people to do business with.
James Vaughn
Attorney in Henry County
I have been working with SPP for over a decade and every deal I have ever brought them they have closed. They are timely, easy to work with, and extremely reliable. From initial contact, they closed the deal in 60 days and that's what I'm looking for in a prospective buyer.
Chris Boone
Senior VP of Real Estate
OUR MISSION
We strive to be the most trusted land investment company for new and experienced buyers and sellers.
35 Plus Years Experience in Buying and Selling Land